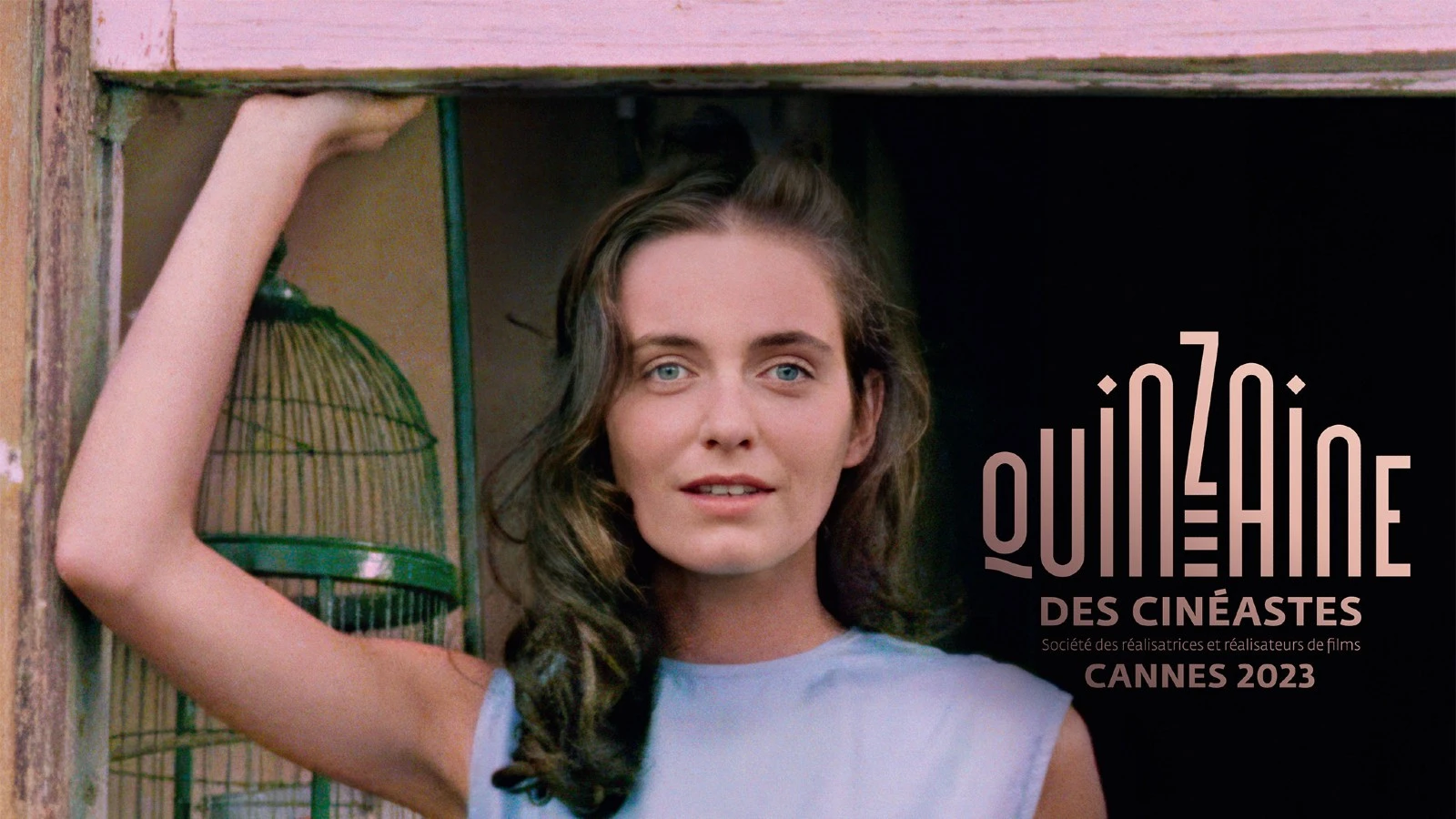 The Cannes Directors' Fortnight sidebar has unveiled its 2023 lineup, which will feature new films from arthouse favorites Hong Sang-soo, Michel Gondry and Cédric, Kahn as well as a broad selection from up-and-coming international directors.
Gondry's French-language comedy The Book of Solutions, the first film in seven years from the Eternal Sunshine of the Spotless Mind and The Science of Sleep director, is a clear Fortnight highlight this year. Franz and Yves Saint Laurent star Pierre Niney plays the lead as a director dealing with a creative block. The project was a hot seller for Kinology at the Cannes market last year.
The phenomenally-productive Hong Sangsoo will close this year's Fortnight section with In Our Day, a drama starring Kim Minhee as a 40-something woman temporarily living at the home of a friend and Ki Joobong as a 70-something man living alone. Both receive visitors, eat noodles, and talk. Cats are involved. Sounds like classic Hong, who will be making his Directors' Fortnight debut this year.
The Goldman Case, the latest from French actor and director Cédric Kahn, will open the selection. The period drama focused on the 1976 trial of left-wing revolutionary Pierre Goldman, who was convicted of several armed robberies before being mysteriously murdered.
A trio of U.S. indie filmmakers made the Directors' Fortnight cut this year, including Sean Price Williams, known for this DoP work on the Safdie Brothers' Good Time, who will screen his feature debut The Sweet East; Joanna Arnow's The Feeling That The Time For Doing Something Has Passed, the portrait of a woman in a low-level corporate job with a long-term casual BDSM relationship; and Riddle Of Fire, the debut feature from L.A.-based director Weston Razooli, who first attracted attention with such shorts and Anaxia and Jolly Boy Friday.
Asian entries include A Song Sung Blue, a Chinese coming-of-age tale from first-timer Geng Zihan; Agra, a multi-generational drama from Indian filmmaker Kanu Behl (Butterfly (Titli)); Vietnamese title The Yellow Cocoon Shell, the debut feature from director Pham Thien An; and Pakistani horror film In Flames from Canadian-Pakistani filmmaker Zarrar Kahn.
There will be a special screening of late Portuguese director Manoel de Oliveira's 1993 drama Abraham's Valley to mark the film's 30th anniversary of its original Directors' Fortnight debut.
Malian filmmaker Souleymane Cissé will receive the section's Carrosse d'Or honorary award.
This year, the Directors' Fortnight has been given a new French name, Quinzaine des Cinéastes, changed from the male-gender-specific Quinzaine des Réalisateurs, to make the section more gender-inclusive. The 55th Directors' Fortnight runs May 17 — 26.
Check out the full list of the 2023 Directors' Fortnight lineup below.
Directors' Fortnight 2023
The Goldman Case, Cédric Kahn (opening film)
Abraham's Valley, Manoel de Oliveira (special screening)
Agra, Kanu Behl
The Other Laurens, Claude Schmitz
Inside the Yellow Cocoon Shell, Thien An Pham
Blackbird Blackbird Blackberry, Elene Naveriani
Grace, Ilya Povolotsky
She Is Conann, Bertrand Mandico
Creatura, Elena Martín Gimeno
Déserts, Faouzi Bensaïdi
In Flames, Zarrar Kahn
Légua, Filipa Reis/João Miller Guerra
The Book of Solutions, Michel Gondry
Mambar Pierrette, Rosine Mbakam
Riddle of Fire, Weston Razooli
The Feeling That The Time For Doing Something Has Passed, Joanna Arnow
The Sweet East, Sean Price Williams
A Prince, Pierre Creton
A Song Sung Blue, Zihan Geng
In Our Day, Hong Sang-soo (closing film)